Robert Panté is acclaimed as one of the world's leading international speakers on IMAGE, COMMUNICATION AND MINDSET. His dynamic lectures are tailored for corporate personnel as well as individuals. Robert offers highly specialized seminars for groups, as well as one-on-one consulting and coaching.
Each of Robert's seminars and consulting sessions offer
transformational
and
motivational
experiences for his audiences. Through these services, clients/audience participants are able to reassess their purpose. From this higher perspective, clients are primed- giving them a "Statistical Edge" for Enhanced Success. Their conviction of who they are and what they can accomplish is greatly expanded.
New possibilities and opportunities emerge!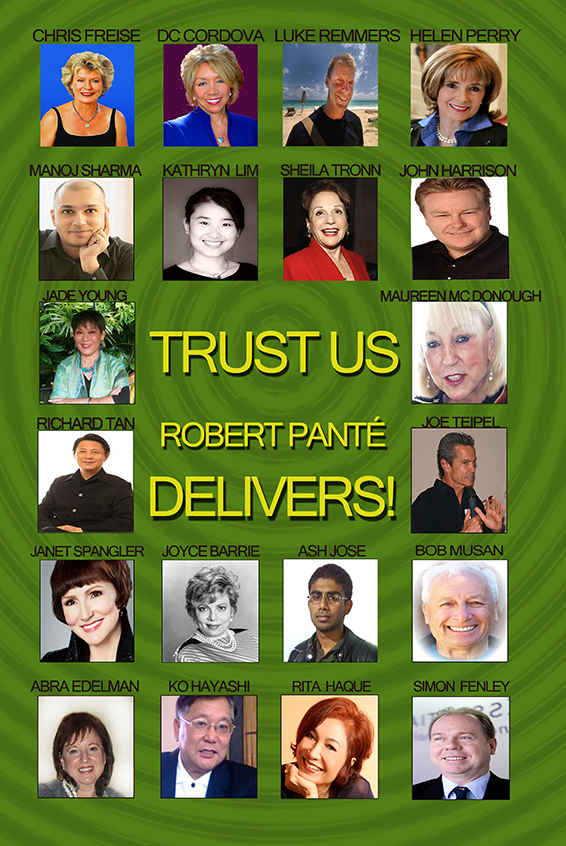 SPEAKING TOPICS:
> "IMAGE BUILDS BUSINESS"
How Powerful People Recognize Each Other
> "COMMUNICATION AND SPEAKING POWER"
Stand! Speak! Deliver!
> "IS YOUR MIND YOUR FRIEND OR YOUR ENEMY?"
Power and Influence of the Mind