Robert Panté focuses on you, the participant, on your life with daring insight. He leads and guides his audiences to be in the essence of the "moment"-- by observing your mind. Yes... this is the key to creating a life by design! In the process of observing your mind, the mundane world of most people's existence is dissolved... which is a boon to all who engage in this practice. Really, is your mind your friend or your enemy (frenemy)? Find out!
TOPICS ADDRESSED:
YOU ARE NOT YOUR MIND
The mind is a "meaning-making-machine"
Your happiness and sorrow depend upon your mind
Your mind is the master of your future
The best ways to free your mind from worries, upsets, confusions and anxieties
Understanding the true nature of the mind brings forth certainty and clarity
Every power is inherent within the mind
Understanding the nature of the mind
A Mind that is not in resistance finds peace and creates with potent possibilities
With our minds, we create our own pain and pleasure
The gift of the mind is freedom/liberation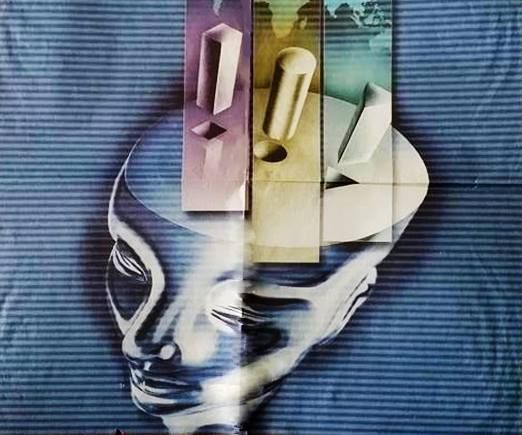 NOTE: THE MIND ONCE ENLIGHTENED CANNOT BECOME DARK AGAIN !!!
YOUR WORLD IS NOTHING BUT AN EXPANSION OF THE MIND...THE KEY IS TO CONNECT WITH YOUR BOUNDLESS MIND!
WHATEVER EXISTS IN YOUR LIFE'S EXPERIENCES IS THE CREATION OF YOUR MIND MIND.
YOUR MIND IS NOT AN ORDINARY THING, IT IS IN FACT, THE MOST PRECIOUS THING IN THE WORLD.
PURIFICATION AND STRENGTHENING OF THE MIND ARE ENHANCED BY HONORING THE MIND; KNOWING THE MIND AND RESPECTING IT'S ENORMOUS POSSIBILITIES! IF YOU ARE OPEN TO THE GRACE OF THE MIND, IT IS EASIER TO RISE TO A ELEVATED STATE OF LIVING.
In this lecture/seminar/workshop, you will discover that the mind takes on any shape you give it! It operates the way "you" program it! Every person's mind creates its own past, present and future. Every person creates an independent world-- a reality of their own making.
THE ESSENCE OF THIS COURSE AND AMAZING INSIGHTS
It is your mind that has created your life experiences
Your mind is under your own control
Unless you control and know your mind, it is nearly impossible to bring forth your highest goals
When the mind becomes very powerful, you can achieve anything
It's good to think thoughts that result in eventual vitality and freedom
If we are receptive and clear we will be intuitively supplied with the perfect insights
The mind, your mind, likes to know how it knows... otherwise it does not trust itself
If we are too strongly identified with intellect and intelligence, we reject intuitive, insightful revelations
A UNIQUE PROGRAM THAT WILL BRING FORTH GREAT RENEWAL !
A FRIENDLY MIND REDUCES FEAR AND RAISES YOUR CONFIDENCE!
THE MATERIAL IN THIS SEMINAR IS EXTREMELY CONCENTRATED AND HAS TO BE LITERALLY METABOLIZED AND EXPERIENCED IN THE CONSCIOUSNESS AND BEING OF THE PARTICIPANT.TO THOSE OF YOU WHO YEARN TO KNOW THE BRILLIANCE OF THE MIND, YOU WILL BE HIGHLY SATISFIED AND GRATEFUL HAVING ATTENDED THIS SEMINAR!
------------------------------------------------------------------------
IMPORTANCE OF A FRIENDLY MIND
THERE IS A STRONG POWER THAT COMES SO PROFOUNDLY AND SURELY TO THOSE WHO HAVE THE OPPORTUNITY TO BEFRIEND THEIR MINDS!
THIS POWER, WHICH IS GREATER THAN WE CAN VERBALIZE, IS THE KEY AND SUBSTANCE FOR THE CONTENTMENT, SATISFATION, JOY AND EVENTUAL PERMANANCE OF LIVING WITH A VERY FRIENDLY MIND!
THIS SEMINAR IS ABOUT THE TRIUMPH OVER LIVING A MUNDANE LIFE. A TOMMOROW THAT IS MOST DEFINITELY "NOW" IS REALIZED
GREAT REALIZATIONS AND INSIGHTS DO NOT TAKE PLACE ON THE LEVEL OF INTELLIGENCE. THEY HAPPEN ON A MUCH DEEPER LEVEL-- CONSCIOUSNESS!
WE CAN LIVE IN IGNORANCE WHILE BEING INTELLIGENT, CREATIVE AND SUCCESSFUL PEOPLE!
My invitation to you is to "Come and participate and learn that a Golden Mind creates a Golden Life". This
talk and seminar significantly encourages audience interaction and participation.
Dropping your mind into the heart space is a process that gives new focus and meaning! It's based on evidence! It's "image-breaking"-- the release of vital energy emerges! The ego's illusory hold dissolves, and a fresh ground of being is brought forth. Massive amounts of intelligence and awareness are released.
In this highly intuitive and provocative lecture, Robert is committed to bringing you the easy way and the ability to create a union and friendship with your beautiful and powerful mind.
The unexpected occurs; the observation of the mind unveils the impurities and obstacles that have caused you losses in your life. Restoring the mind to its most potent, productive purpose, and expanding oneself to the boundlessness of his/her mind, is an extraordinary experience. To uplift and transform how our minds can bring forth the most advantageous results is what this course will stress.
The mind is to be used for creating productive results by re-contextualizing your meaning and purpose in life. Please give me the opportunity to share these profound realizations with you and your people.
Clarity of mind, speech and action is the elixir for great fortunes to appear!
As audience members receive the knowledge, on how to observe and resource the mind's power, they are moved into realms of true powerfulness. Having a mind that thinks, feels and expresses itself in such ways that promotes "moment-to-moment pleasures" is my goal for all participants.
A mind that is our greatest friend dispels hard times and gives robust vitality and potency to our lives. It increases knowledge, strength and self-acceptance and leads one to the realization of the mind of all- the boundless mind that awaits our tapping into it. This seminar is definitely not about fighting the mind!
Your mind is the giver of all boons, which bestows all success, grants all worldly position. Worldly enjoyments are enhanced. Removal of disappointment and failed dreams are washed away. The doors of good fortune and abundance are cracked open!
"If anyone were to ask me what is the one indispensable skill I would like to develop as a human being, I would answer:'Making my mind my friend and not my enemy' ".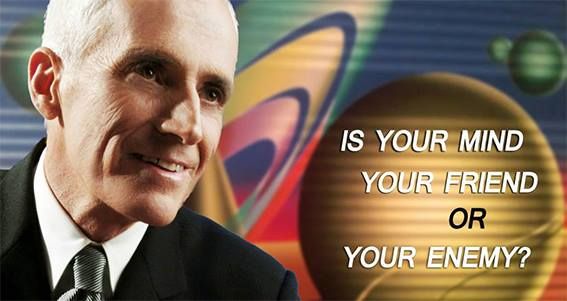 This lecture/seminar encompasses the science of great achievers. Virtually, it gives vitality to life! It is a harmonious way of living at peace.
Your stage in life, your social position, your reputation and increasing your well-being is a result of the time and effort you have put into making your mind your friend. This supreme state is attainable by those who value nurturing their relationship with their mind.
If a person who is devoted to a life of great peace, joy and accomplishment realizes all their mind's positive powers, that person's highest purpose is easily achieved.
The ultimate goal of such a study whose nature is Existence, Consciousness, Personal Joy and Happiness provides the rare opportunity to gently live and move their life into greater productivity. A mind that is friendly, co-operative and supportive bestows worldly fulfillment as well as personal freedom. The truth is that only those who befriend their mind and are at one with their mind move into greater fulfillment.
"I personally have experienced, as so many of my attendees have, that often times we create more trouble and hassle because we have not learned to observe the mind and train it to produce more Positive, Powerful and Productive outcomes."
The truth is that only those whose minds have been strengthened and purified will experience the "noble workings" the mind is most capable to bring forth. The mystery of the human mind requires our fullest attention and observance. Only such a process will bring forth incredibly positive results."
My core philosophy is:
To discover that everything within one's mind is possible.

To be aware of the magnificent power of the mind is definitely not a foolish pursuit, but in reality the pursuit of human magnificence.

Devotion to the human mind brings refuge to an uncertain, confused and angst filled life.

Mastering your mind is the supreme goal. Observing the mind releases the universal flow, purifying the heart and stilling the mind.
Dear Participants,
Women and men should be constantly aware of their responsibility to befriend their minds. Therefore, just as you value your intelligence, excellent health, wealth and family, you should also value your mind's ability to be Intuitive, Insightful and Imaginative.

As your mind becomes permeated with calm and certainty, you will be able to sleep soundly, wake up joyfully and live your life with delight and laughter. You will no longer be afraid or worry about the processes that are unraveling through your mind. You will be able to handle the practical side of your life; live enthusiastically, and take care of your immediate life needs without them being a worldly burden.

You will have the great possibility to realize that the world is a veritable paradise and you will realize the richness of your soul.

- paraphrased from Swami Muktananda


May you always delight in the discovery and friendship that is awaiting your calling upon your mind to perform at its highest and noblest manner.
FEES: To be determined based on a One-On-One Phone Conversation (number of hours, location, number of participants and special needs). Lecture-Demonstrations/Seminars will be designed for client's particular requests.
For inquiries about this talk on the mind or any of Robert Panté's other services, please
E-mail:robertpante@yahoo.com
Followed by a direct phone conversation with Robert Panté